Mortgages are broken. For too long, they've disempowered, confused and excluded people. And in the UK, those who do have a mortgage pay £15.5 billion too much a year.
We're here to fix mortgages and rebuild home financing from the ground up. To put the customer firmly back in control.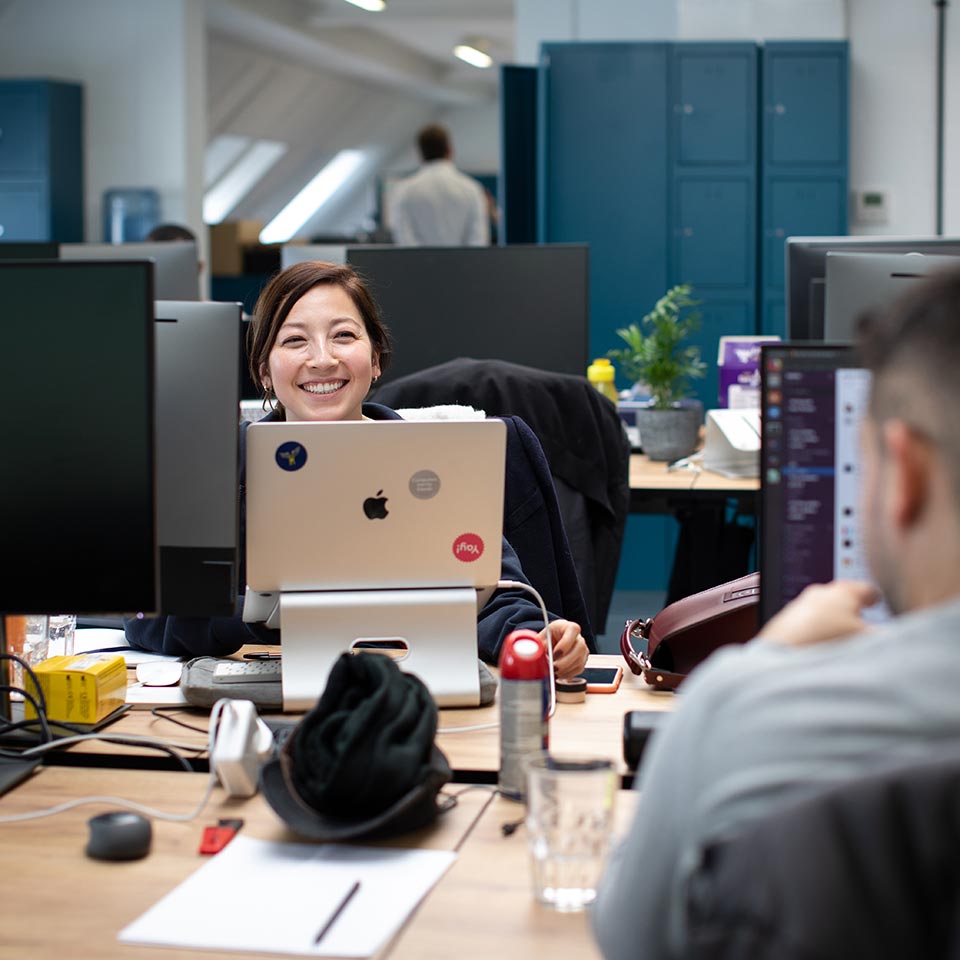 Breakout spaces, meet and relax here

Eat lunch together

It's fast-paced and friendly

Work with smart people you can learn from
Our values
Empathise with purpose

Understand what customers really need. Unite together around those needs.

Build better things

Our ideal product = our customer's ideal experience. We iterate fearlessly to get there.

Be 100% responsible

Your loss is my loss. My win is your win.

Have backbone

Fearless in everything: from speaking up, to backing down, to shaking a whole industry.
The benefits
Training & workshops

From unconscious bias training to leadership workshops, you'll develop a rich set of skills at Habito.

Stock options

The chance to own a part of Habito.

Free lunch on Fridays

Plus free snacks, fruit, juice, tea, coffee, yoghurt and many, many babybels.

Flexible holiday

Take your holiday in whatever way works for you.

Inspiring guest speakers

Meet inspiring people, like Stacey Copeland, the first ever British female boxer to win the Commonwealth.

Health insurance

If you like, you can join Habito's health insurance at a subsidised rate.

Life insurance

4x your annual salary for your loved ones.

Enhanced pensions

Save even more each month. We pay 3%, you pay 5% (or however much you want).

Cycle to work

Buy a bike, lights and helmet tax-free, and pay them off in installments every month.

Enhanced maternity and paternity leave.

Spend more time with your new family.